Welcome to my kitchen!
I'm so glad you're here! Grab a cup of coffee, a bite to eat and let's chat, shall we?
I grew up learning in the kitchens of my grandmothers and my mom. All 3 of them cooked most everything from scratch and passed down a treasure trove of recipes from family and friends.
After blogging for 8+ years about home decor and DIY, I decided to branch out to share another one of my passions: making comfort food for my family.
It's my hope that you will fall in love with cooking from scratch, learn a few tips along the way and enjoy cooking for your friends and family as well!
Thanks for being on this journey with me! I'm so glad you're here!
xo, Laura
At Comfort Food at Home we believe that food holds memories and smells take us back in time. Traditions around the table give a sense of belonging and security, while the hands that sprinkle on the sugar are the hands that love us. A cookie feels like a hug and a strawberry pie feels like a summer day in the sprinkler with your cousins. And nothing beats fresh baked cinnamon rolls on Christmas morning.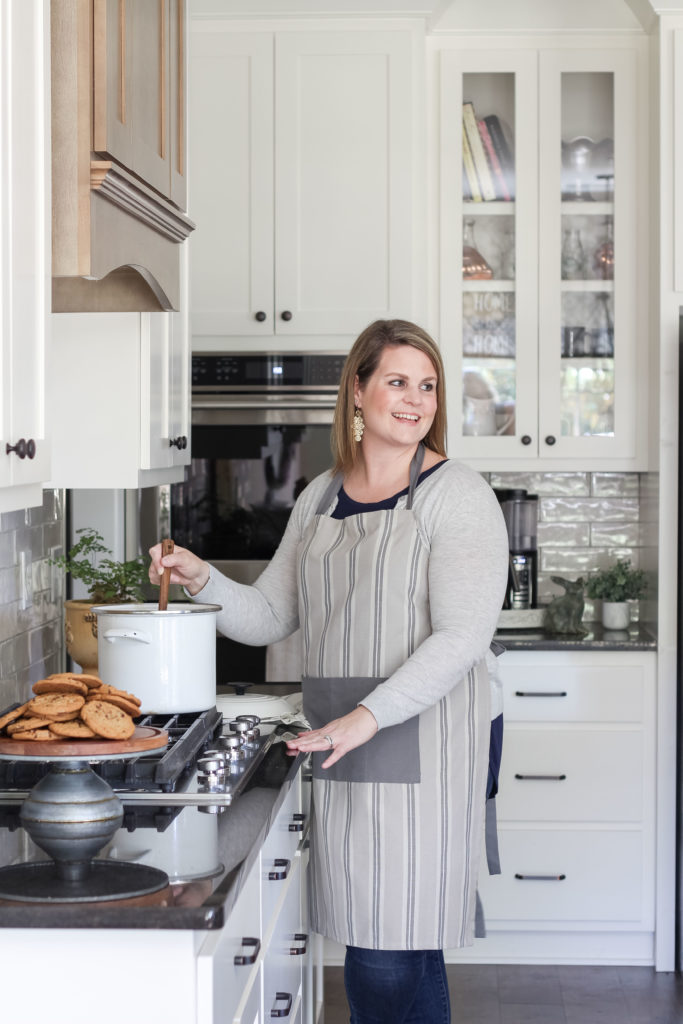 Where you can find me!
When I'm not in the kitchen, you can find me spending time my daughters and husband and probably trying to makeover a room! I love sharing my day-to-day on Instagram at The Turquoise Home, so be sure to connect with me there!